About Us
Company name
SANYO SHIGYO CO., LTD
Established
August 1969
Capital Funds
20,000,000 yen
President
SAITA MAMORU
Staff
44 persons.
Trading Bank
MIZUHO BANK Adachi Branch, KAMEARI SHINKIN BANK Takenotsuka Branch,JOHOKU SHINKIN BANK Nishiarai Branch, BANK OF MITSUBISHI UFJ Akabane Branch
Business lines
・Paper- used products novelty; Display; Package; Jigsaw Puzzle
・Commercial printing; Signboard;
Related Company
OCEAN PACKAGE CO., LTD (Staff: 19 persons. )
TOTAL SERVICE FUKUMITSU CO., LTD
Regular Clients
Dainippon Printing Co., Ltd./ Tokyo Zoological Park Society/ Beverly Enterprises, Inc./ Sun Messe Co., Ltd/ Ascon Co., Ltd/ Tokyo Marui Co., Ltd/ Tokyo Printing Co., Ltd/ Onken Co., Ltd/ KOBI Co., Ltd/ Kyotaru Co., Ltd/ Okamoto Industries, Inc./ Yamazaki Baking Co., Ltd/ NEXUS Co., Ltd/ KiYA Co., Ltd/ Hanaki Gomu Co., Ltd/ Taiheiyo Club, Inc./Koeisya Co., Ltd etc.(INPO)
Company History
1969
Sanyo Shigyo Co., LTD Established. Capital Funds 1,000,000 Yen General Manager: Mr Saita Yoshiyuki
1971
IncreasedCapital Fundsto 2,000,000 Yen
1972
Established factory and delivery center in Nishiiko, Adachi-ku IncreasedCapital Fundsto 5,000,000 Yen
1974
IncreasedCapital Fundsto 10,000,000 Yen
1975
IncreasedCapital Fundsto 20,000,000 Yen
1976
Headquaters and Sales Division moved to Nishiiko, Adachi-ku
1989
Established Kawaguchi Factory in Kawaguchi-shi, Saitama
1990
Established the second factory and warehouse in Nishiiko, Adachi-ku
1991
Established Ocean Package Co.,LTD in Kawaguchi, Saitama. Capital Funds 20,000,000 Yen
1996
Introduced CAD cutsystem(Design Department)
1997
Established the third warehouse in Nishiiko, Adachi-ku
1998
Mamoru Saita was inaugurated as president of the company in place of the former president, Yoshiyuki Saita.
2000
Acquired ISO 9001 Certification from Japan Quality Assurance Organization (Registration certificate number JQA-QM5057 )
2003
Introduced ink-jet output printing machine. Started the business of interior and signage setup
2006
Acquired ISO 27001 Certification from Japan Quality Assurance Organization (Registration certificate number JQA-IM0364) Ocean Package acquired Privacy Mark Certification from Japan Information Processing Development Association (Registration certificate number180008)
2007
Issued the third unsecured bond (Qualified institutional investors limited with Bank of Tokyo-Mitsubishi UFJ bank guaranteed)
2008
Introduced Paster partial sizing machine at Ocean Package Co.,LTD
2009
Introduced High-end digital cutter Kongspbergxp20 for new design department. Introduced Set up box's label pasting machine at Ocean Package Co.,LTD
2011
Unility model registration (Dimensional puzzle) (Registration certificate number . 3171818)
Unility model registration (Sink Pet) (Registration certificate number . 3171818)
2013
Unility model registration (Laminate Structure) Paper of mille-feuille (Registration certificate number 3185821)
2014
Acquired EcoAction21Certification (Registration certificate number 009834) Introduced large ink-jet output machine ( EPSON PX- H10000)
2015
Established Representative Office in Ho Chi Minh Viet Nam in January
Established SANYOSHIGYO Cambodia CO.,LTD in PhnomPenh in July
Introduced cutting edge super press ( ultra strong pressure) at Ocean Package Co.,LTD
2019
In 2019, we adopted a digital cutting table called "KongsbergX20" for the development of our company.
2021
March 2021 we will adopt the Sanwa automatic punching machine, TPR-820-S
2021
March 2021 we will adopt the automatic case-manufacturing machine, MC2016DIGITAL produced by EMMECI in Italy
Click the link to our dedicated website for the 50th anniversary.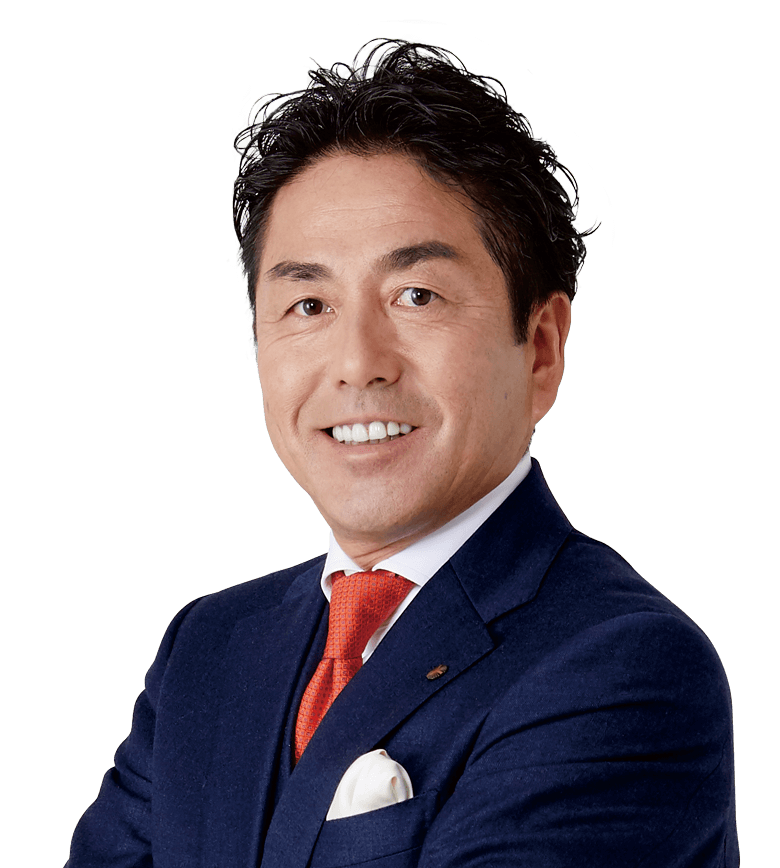 The "Creation of beauty" is the keyword of our company. Grasping the trend of POP, package and paper articles's development, we continually try our best to provide you with products that can meet all the various demands of customers speedily and precisely. In addition to modern facilities, as a craftman with abundant experience and know how, we always make effort to meet all the requirements from our customers. Thanks to good performance, we usually get highly appreciated from customers.President

Integration Policy
Fundamental Philosophy
Provide speedy service for varied requirements by compliancing with security information of client, attaining accurate communication skills and making quality that meet the demand of customers
Basic Policy
Our company:
1) As total printing and paper articles manufacturing company, we are proudly to have the responsibility for playing a part to contribute to society development. Alwalys making effort to raise the trust of customers about product quality.
2) Affort to get the satisfaction about products request that not against the law.
3) From the point of view that all customer requests are completely satisfied or not, we always make affort to improve continuously the efficiency of our quality management system.
Basic Policy about ISMS (Information Security Management System)
In order to keep good relationship with our customers, we always strive to raise up the trust from customers, and try our best to be able to provide more and more good service for customers. We are aware of the importance of building trust not only from customers but also from customers's around connection.
For protecting information assets, we thoroughly implement appropriate security policy.In addition, to maintain stable business achievement, we set up "information security basic policy" and enforce appropriate information security solution.
Basic Information Security Policy
1) In pursuit of satisfaction from our customers, our company specifies corporate security information and information related to privacy. To protect that specific information, we enforce appropriate information security solution.
2) Conduct appropriate risk assessments in order to avoid cases of theft, lost, leaked information received from customers as well as internal company information. Carry out continuously improvement of information security system than can even deal with new risks.
3) Strictly compliance with indsutry standards and laws for protection of information assets.
4) Under the support of the management department, training and enlightment activities related to information security are executed by Information security committee.
5) In order to implement the aboved policy, we conduct thorough instruction to fulfill our responsibility as a manager.
Purpose of ISMS
We periodically conduct assessment, identify the risks for information assets and set up appropriate policy. We set a target of maintaining information security how to minimize the risks that not exceed acceptable standard to be identified in advance.